Is Shopify Right for You, and Selling Your Stuff?
Shopify is almost synonymous with building an online store, in the same way that eBay used to be synonymous with buying things online. If you want to sell something, and none of the big marketplaces seem right for you, pretty much everyone will say: "Well, check out Shopify."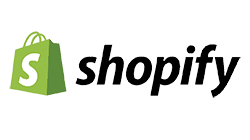 Save up to 25 % on your Shopify plan!
Limited-time offer - Don't miss it!
293 users used this coupon!
There's a good reason for that. Shopify really is that good, and pretty affordable too. So the real question is not whether it's good, but whether it's right for you. To help you figure that out, I created my own Shopify account, built a proper store, and tested out every feature I could get my hands on.
Truth be told? If you need to sell a thing, Shopify is probably what you need.