7 Best Freelance Websites to Hire Great Freelancers in 2023
Discover Which Site Is Best for Your Needs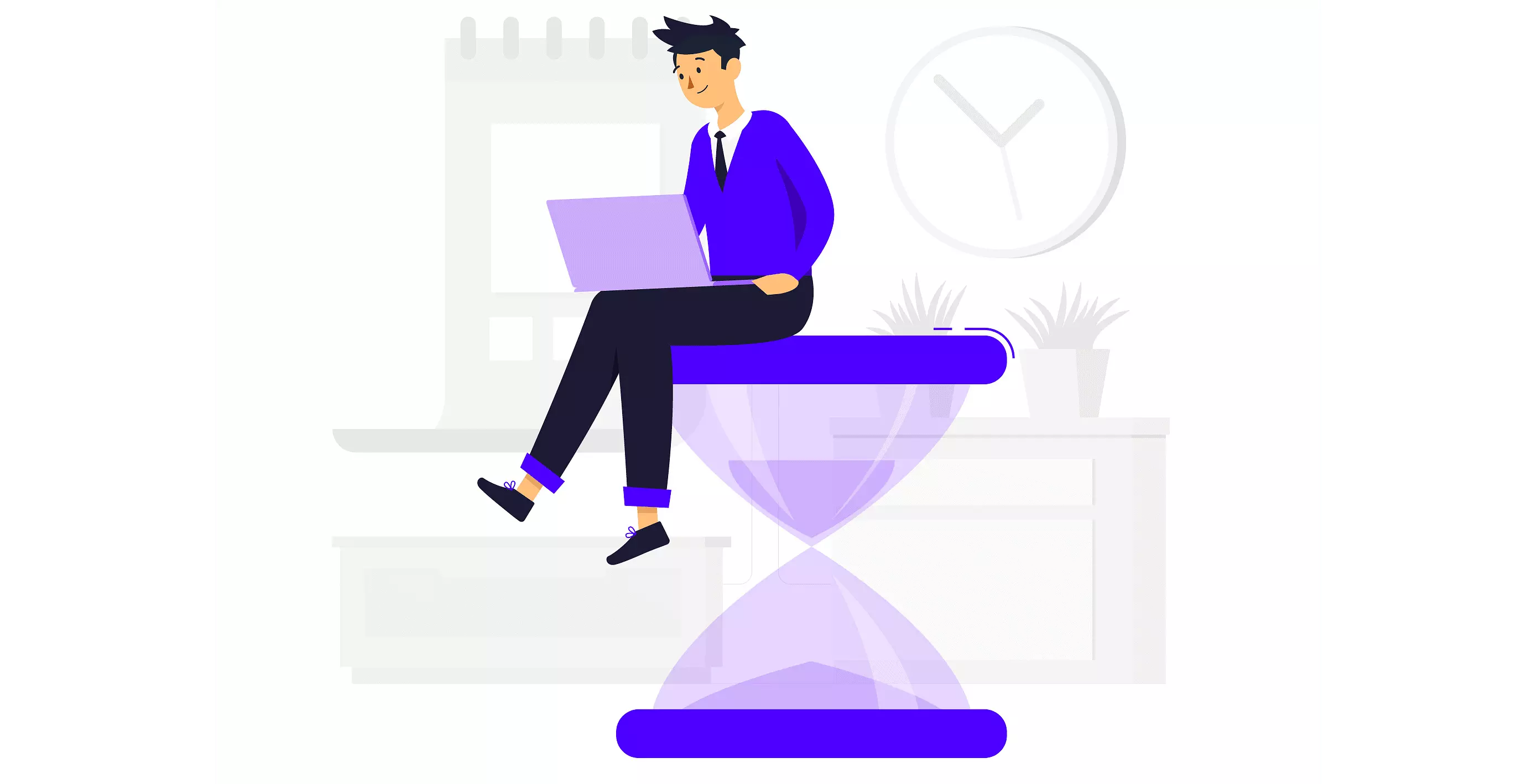 On our search to find the most talented freelancers, we thoroughly tested and compared the biggest freelance websites out there. We hired dozens of freelancers from each website to see for ourselves how easy, reliable, and high-quality freelance platforms truly are – and which one has the most skilled freelancers. Only the freelance sites that met our strict criteria made it on this list. Read on to find out which ones you can really count on.
Thinking about Hiring a Freelancer?
Is work piling up on your desk? Do your projects require specialized skills that no one on your team has? Does your work ebb and flow – too unpredictable for a new full-time employee, but too much work for your current staff? A freelancer (or seven) may be the answer to your challenges. But don't worry, it's not as challenging to find, hire, and manage a freelancer as you might think, especially if you turn to one of the many freelance platforms.
Why Are More Companies Hiring Freelancers?
Thanks to technology, remote work is often as seamless as working in-house, so many businesses are turning to freelancers even more.
And it's not just giant companies, but businesses of all sizes – startups, small businesses, and even micro businesses. Solopreneurs, such as bloggers, speakers, and coaches, also find freelancers help them get things done so they can focus on their strengths
. Using freelancers is on the rise for the following reasons:
Frees up more time. There are many tasks that only you and your team can do. By outsourcing jobs that can be done just as well (or even better) by a freelancer, you can build stronger relationships with your customers, come up with awesome new ideas, and realize many other benefits you haven't even thought of yet because you haven't had the time.
Specialized skills. If you're working on a white paper for a new target audience, it's possible that your team doesn't include an expert on the topic. But with a freelancer, you can find someone with lots of experience in beekeeping, artificial intelligence, or quantum computing – whatever your project needs. But more than just subject matter, if you need someone with expertise in a specific tool or programming language, a freelancer is a great resource.
Lower costs. With full-time employees, you pay for benefits, training, equipment, and vacation time. With freelancers, you simply pay for the services they provide. They are responsible for everything they need to do their job.
Flexibility. When you hire a full-time employee, you pay them regardless of the amount of work you have for them to complete. With a freelancer, you can hire them for whatever amount of work you need. You can do a single project, a set number of hours per week, or a retainer for ongoing projects.
Remote work. Got a small office? Physical space costs money. Freelancers typically work remotely, meaning you don't need a desk for them at your location.
Less commitment. If you hire a full-time employee, it can be challenging if it's not the ideal fit. Typically, there's a process for performance improvement, probation, and possibly severance costs for letting the employee go. With a freelancer, you face a lot less risk – if they aren't a fit, you simply don't hire them again.
What Are the Most Searched-For Freelance Jobs?
Not surprisingly,
the most common freelance jobs are writing, graphic design, and website development
. However, there are many categories within those fields. All writing is not equal – a fabulous marketing copywriter probably can't handle your technical writing project. And a website developer might not be the best person to hire for a hardcore coding project.
We hired freelancers to create the logo for Website Planet. Want to know which freelance site won? Read about the
top logo design services
.
However, don't just think about the usual gigs when considering projects to outsource. You can hire a virtual assistant to help with your administrative needs. Or perhaps you need a project manager for a specific project. Do you have customers who speak languages you don't? Hire a freelancer. Looking to create a mobile app? There are lots of app designers out there looking for work. But freelancer jobs can go even more outside the box. Some platforms include freelancers who perform voiceovers for videos and commercials. Others have categories for clothing design, legal services, flyer distribution, and even astrology readings. No matter how niche your need, chances are you'll be able to find a freelancer for it.
What You Need to Know before Hiring a Freelancer
Before you start looking for a freelancer to hire, you need to determine how to get the most for your money. Otherwise, you will likely waste money – and cause unnecessary stress for yourself and frustration for your freelancer. Here are a few questions to ask before you start looking for a freelancer to hire:
What tasks do you need completed? Start with a very clear understanding of what you need. And you need to be able to explain those needs as concretely as possible. When the freelancer is done, what deliverables do you expect? What criteria does the finished project need to meet?
What skills does the freelancer need? Do they need to know how to use certain tools, like Word, Excel, or WordPress? Should they have experience in specific industries? Are there any other traits they need to have, such as creativity or being detail-oriented?
What resources do they need? Freelancers provide the best results when they have a sample to use for their work. Find examples you like of other websites, logos, white papers, or whatever your project entails. Share these examples to give them a starting point. Do you have documentation, presentations, or emails that can provide useful background information? Will the freelancer need to speak with any experts at your company to get information?
Who will be the contact person? Designate someone to onboard the freelancer, answer questions, and manage the project. The success of the project depends on the contact person's ability to provide the support and answers the freelancer needs. Make sure to allocate time in this person's workload for managing the freelancer.
What is the review process? Your freelancer likely won't hit exactly what you want the first time. You need to determine who will review the project, how they will provide feedback, and who has final sign-off authority. The more organized the process, the better chance of a high-quality project.
What is the schedule? Freelancers are used to deadlines, and they want you to tell them when they need to deliver what. When creating the schedule, be sure to include time for reviews and revisions. Consider adding in a few extra days for unexpected delays – which almost always happen.
When Should You Use an Online Website to Hire Freelancers?
One of the first decisions to make is whether you will hire a freelancer directly or through a platform, such as Fiverr or Upwork. While platforms have many qualified and talented freelancers, the best option is to start with a personal referral.
Check to see if your company is already using freelancers for similar projects and, if so, ask if they have availability
. If their schedule is booked, ask if they can refer any colleagues to you. The upside to hiring directly is that you don't pay any extra fees for posting ads or projects on freelance websites. The downside is that you must manage the process and payment yourself, once you find a freelancer. It can also take considerable time to find and onboard a new freelancer. If you need a freelancer right now or yesterday, then a platform might suit you best. It's possible to find and hire one in less than an hour. Platforms also have freelancers at all price ranges, which makes it easier to find one who fits your budget – especially if you have limited funds. While platforms do take a cut, their tools can sometimes make it easier to manage freelancers.
Instead of you having to create a contract and payment process, it's all done for you
. You also have protection (and available arbitration) against lower-quality work (because freelancers agree to these terms to use the platform), which is more challenging when you hire directly.
How to Choose the Best Website to Hire Freelancers Online?
You have many choices to hire a freelancer. And there really isn't a right choice for every business.
Each platform has different types of freelancers and caters to different business needs
. The first consideration is to determine whether a platform has freelancers who meet your skill and experience needs. First, pick two or three platforms that you think are most likely to meet your needs. Next, go through each of those sites and search for freelancers for your project. Make note of how many freelancers you select from each site, as well as how well you like their work. Then, you can check out the cost table below to find the site that's the best value for you – a balance between affordability and best matches.
How Much Does It Cost to Use a Freelance Platform?
Each freelance site has slightly different costs, and it's important to calculate the fees before signing up. Most of the sites use one of the following models or a combination:
Percentage. With this model, you pay a set percentage, usually ranging from 2% to 5% of the overall fee. If you have sporadic freelancing needs, a percentage may be the most cost-effective payment route for you.
One-time fee. This structure gives you set features and privileges, such as a certain number of searches or types of hires per month. This works best for companies with a higher volume.
Premium memberships. Many sites offer premium add-ons or services that either give you access to highly rated freelancers or select freelancers for you. Their cost and fee structures vary.
| | | | | |
| --- | --- | --- | --- | --- |
| | Fee to Post | Service Fee | Premium Services | |
| Fiverr | Free | If project is $40 or less, the fee is $2; projects over $40 are 5% of the purchase | Fiverr Pro freelancers have higher rates, but the percentage is still 5% | |
| Upwork | Free for three freelancer invites | 3% | Premium and business plans from $49 to $499 per month plus additional percentage depending on plan; paid plans can invite more freelancers | |
| Toptal | Initial $500 deposit, applied as credit to your first invoice, no further fees | None | None | |
| DesignCrowd | Fixed price based on contest, starts at $109 | 4% | None | |
| 99Designs | Fixed price based on contest package; starts at $199 for logos | None | None | |
| Guru | Free | 2.9%, but receive fee back if using eCheck or wire transfer | None | |
| Freelancer.com | Free | 3% of total price or $3, whichever is more | Recruiter fees that include finding a freelancer for $9.50 extra per project | |
How Do I Hire a Freelancer?
Once you find a freelancer you think you'd like to work with, the process is just beginning. A freelancer is much more than a profile. You need to make sure that you are a match beyond just their resume.
While you might be tempted to find a freelancer on a site and then hire them directly off the platform to save money, doing so is against the policy of many hiring sites
. And with some sites (like Upwork), you can face penalties and/or get banned from the site. Since the platforms provide a useful and valuable service, staying on the platform is the ethical way to work. Once you find a freelancer who looks like a good fit, it's time to take the next steps:
Communicate with the freelancer. All the platforms we reviewed have a messaging system that lets you communicate with a freelancer before you hire. Some platforms have the option to do a video or audio call. While a short message is likely enough for a quick project, I highly recommend having a conversation if it's a bigger project.
Check availability. If you have a quick turnaround time, you need to see if they can fit your project on their calendar. And if you have ongoing needs, make sure the freelancer has the available hours. A freelancer with a full client load is not going to be able to take on a project that needs 20 hours each week.
Talk about the project and your expectations. Go back to where you clearly defined what you need and share that information with the writer. Talk about what your ideal results would be, as well as what you expect along the way, such as check-ins and milestone delivery.
Find out if their personality, strengths, and weaknesses are a match. For bigger and ongoing projects, you need a freelancer who has a similar workstyle as your team and strengths/weaknesses that match your needs. Once you know someone fills your basic requirements, you want to look for a connection and someone who is a fit.
Have the freelancer take a test. While this isn't a fit for all projects or freelancers, many platforms offer this option. And it's a good way to make sure the freelancer is up to the job.
Getting the Most Out of Your Freelancer Relationship
Yes, picking the right freelancer for your job is one of the most important parts of the process. But even if you find the perfect person for your project, it's very easy to get less than stellar results.
The best relationships (and results) come when both the business and the freelancer view the project as a partnership
. A freelancer can't read your mind. They don't know exactly what you want or how your business works. You must provide the resources they need and be willing to answer questions and provide the constructive feedback they need to hit it out of the park. Yes, it's up to your freelancer to create quality results. But that's only going to happen if you put the time and effort into the project.